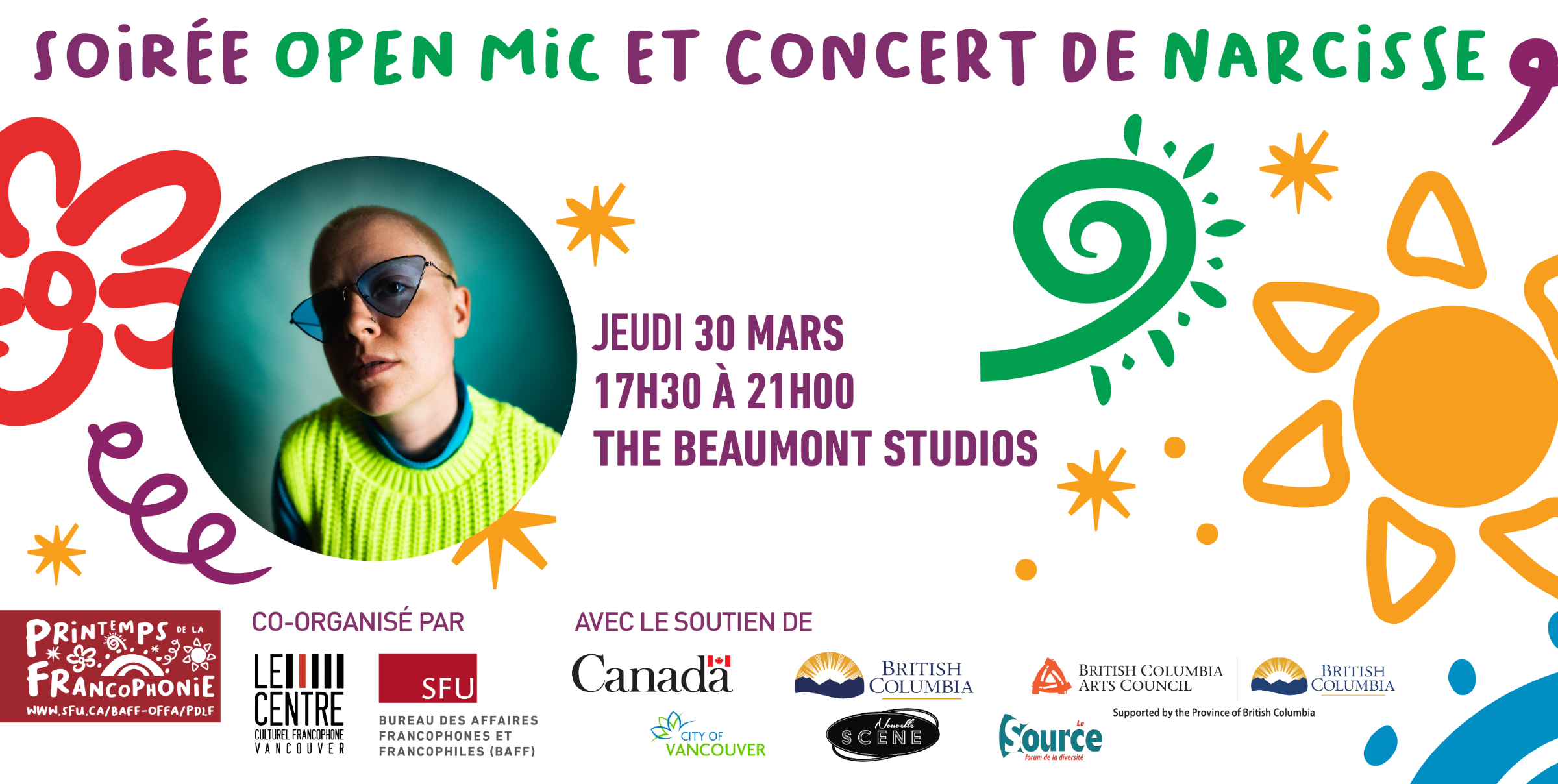 As part of Simon Fraser University's (SFU) Printemps de la francophonie, SFU's Office of Francophone and Francophile Affairs and the Centre culturel francophone de Vancouver invite you to an open mic night on Thursday, March 30 at Beaumont Studios at 6:00 pm.
As part of this event, amateur artists are invited to perform in front of an audience. Singing, music, poetry, humor: let's see all the colors! This "Open Mic" evening will be followed by a concert by the band Narcisse.
Details
When: Thursday, March 30th
Doors open at 5:30 p.m.
Open mic from 6 to 7:30 p.m.
Narcisse's concert from 8 to 9 p.m.
You want to participate in the open mic? To participate, please fill out the form and enter the details of your performance. Places are limited for artists, we will then contact you to confirm that your participation has been selected.